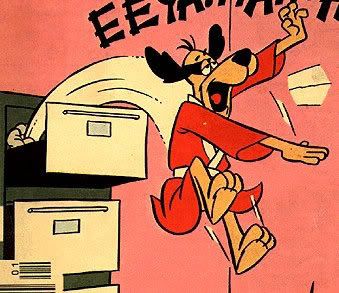 Shannon and I arrived in
Hong
Kong at about 6:30 this morning. My brother got us to the airport without a hitch and we wandered around
SFO
International or a few hours to give our legs some
excercise
before our 15 hour flight. Singapore airlines is pretty great! We basically watched on demand movies the whole flight [
fn
1]. The bus system was very self explanatory and we caught a bus into Kowloon with ease. Now we're waiting for 12:30 so that we can check into our
hostal
, but in the meantime, we decided to take a ferry to
Hong
Kong in order to track down some dim sum. So far it seems to be a grandiose city with a lot of topography and looks how I would imagine Chinatown in San Francisco would look like if it were slightly more domesticated and spent some time on a stretching rack. Every street is adorned with neon signs hanging out over the roadway, and almost every building is connected with foot bridges two stories above the ground.
Right now we're at a little juice cafe' trying to pump a bit more
caffeine
into our blood so that we can ascend the escalators up Victoria Hill without giving in to narcolepsy.
[

fn

1] I learned that 1) I'm not sure I'm a big Clark Gable fan, and 2) Capra's "It Happened One Night" (1934) was most definitely the movie that Mel Brook's "Space Balls" is based on and probably provided the inspiration for "Roman Holiday" as well.